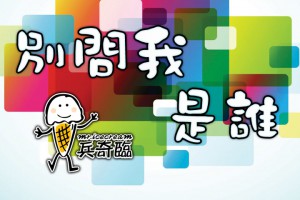 As time went by, I have started to work now. I tried several jobs because I wanted to learn more to enrich myself. During this period of time,"my friend" didn't come to me very often.
One day when I was traveling on a bus after work, the bus passed by a funeral house. All of a sudden, my "friend" came and attacked me! The thoughts suddenly rushed into my mind like a movie. I saw I was dead already. My picture was there in the middle of the funeral hall. My friends were there mourning. Then my body was lying in the coffin and I was burnt.  All these thoughts rushed into my mind within a few seconds and I was totally broken down! The fear and the emptiness was so deep that I could do nothing to get rid of it. So I called my friends for help. All they could do was to make me drunk so my brain would stop thinking.
Next morning, this feeling remained the same.  I had to admit that something must be wrong with me emotionally.  So I went to see our family doctor and asked him to give me some medicine and refer me to a government psychiatrist.  However, it would take a very long queuing time. So my friend referred me to a private one.  This psychiatrist spent only a few minutes meeting me and said I had depression. He gave me some medicine and I took the medicine as instructed everyday. But not only was there no improvement at all, I even felt worse and made me easily irritable.
I therefore consulted another psychiatrist. This psychiatrist was very different from the previous one. He used a lot of time to understand my history and my thoughts. He said the previous doctor was not a registered one at all, and the medication was not suitable for me and I was over dosed! He said I was suffering from obsessive-compulsive disorder. He gave me some other medicine. But there was no improvement too.
Finally, the time for government psychiatrists came. But each time, they could only spend a few minutes with me. If I said I felt better, they would reduce the dosage. If I said there was no improvement, they would in turn increase the dosage again. As a result, my dosage was very high. The side effect was xerostomia, tremor, and made me choleric. I seemed to have become another person. My situation was even worse. The medication could only suppress those negative thoughts.
I knew deep down in my heart that medication could not help me at all. I was very tired fighting with this "friend"!
My family tried everything they could to help me.  Once they brought me to a Chinese doctor who was quite well known for curing a celebrity using acupuncture therapy. I went there several times but again found no improvement at all.
My situation turned worse and worse. I had even tried other drugs several times. But I knew very clearly this couldn't help. Of course I felt very good at that moment. But after waking up, I knew that I still needed to face the reality.  Afterwards, I always got drunk and offended many people.  I was sent to the hospital many times because of this.  Each time my family members had to come and take care of me. They were so helpless and worried. All they could say to me was, " It's okay, it's okay….." They didn't blame me or say any hard words to me. Maybe because they could understand my situations.  I was sent to the intensive care unit many times too. 
I thought, why should all of this have to happen to me? Why….why…why?
One time, I was in the hospital again. My brother came to visit me. The first word he said to me was, "When your sister-in-law comes, you need to apologize to her, because you woke her up last night. " I thought, the worry I had about losing my brother has turned to reality. I had even discussed with a social worker about my worry on this when I was only a student.  The brother who grew up with me for so many years, the first word he said to me was not "Are you okay?" but "Apologize.".  I was very hurt. I really didn't have any energy to consider my brother's situation at that time.  I didn't say sorry, but instead my heart was filled with sadness.
One day, I was very depressed and didn't go to work. I really wanted to leave this world. I could not stand this anymore. I had to put an end to this battle.  I swallowed many pills. I was crawling on the floor. In front of my eyes, all I could see was a window without a frame. I thought, "yes, this is the time, everything will be ended. Both me and my "friend "will disappear in this world forever. Everything will be resolved soon, if only I will move one step further………..
What had stopped me from getting closer to that window? How could I face the reality afterwards? I was cheated into a hell-like place and how did I escape from this abyss?  Next chapter-The Abyss.
Mr. Ice Cream