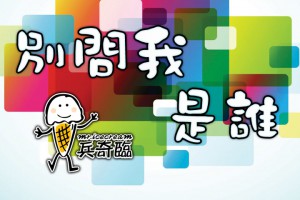 From the Editor: In order to protect the author, brother and sisters who know the people in the story, please do not disclose their identities.  Thank you very much for your kind consideration.
*****
I am not a writer and I have no intention to write something to attract you to read. What I am going to write about is my true experience. May be you will find it very dramatic, but it is a true story of mine.
My testimony is a very long one and consists of many different messages.  My purpose of writing this testimony is, for those who are not-yet believers can believe and trust in Jesus. Because my experience proves that trusting the Lord is much more effective than any other methods!   For those who are believers, I hope this can encourage you to keep the peace that the Lord has given you.  For those who do not believe in any religion, I hope you will find my testimony inspiring.
Have you ever thought of what is really meant by treasuring what you have?
What is true endurance?
Have you ever thought of , " something is still here today, but will disappear tomorrow? "
There are so many changes in life, who can guarantee they can endure till the end only with his own strength?
Up to now, I have not introduced who I am……
I do not have good education qualifications. It is not easy at all for me to achieve what I am today.  I have encountered many therapies, why, for what?
I have tried Kwan Yin, Wong Tai Sin, Ma Zhou, medium, Fung Shui, fortune telling.  I have met with monks in Tibet and Bai Long Wang of Thailand. I have seen demons and had been processed by demons too.  I have tried calling hotlines preventing suicide, counseling, doing volunteer work, self-harming, and suicide too. I have tried doctors, herbalists, nuitritional therapy, psychiatry, acupuncture therapy, hypnotherapy…!
Each of this gave me a different experience, a different viewpoint and some changes. Different methods gave me different hopes and disappointment! When I thought that I am already in the bottom of a valley, in fact, this is only the beginning of another deeper valley!  I said to myself, " What is the next step? Will I have the courage to keep trying and failing? "
If you want to know what's next, keep reading " Don't Ask Me Who I Am (1) – The Child ".
Written by: Mr. Ice cream