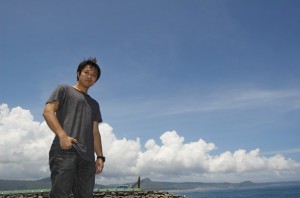 A big Hi to everyone !  Today, I would like to share my testimony.  Before I was a Christian, I was a very quiet person. I spoke bad languages just like other boys. I had lots of strange thoughts in my mind. I will be a good guy in front of people to get their recognition. But on the other hand, I will be a " worldly guy " in order to make more friends.  Whenever my friends asked me to go to church, I would say " I am busy ". Even if I really did go there, I felt so strange.
Until one time my friend brought me to Elim Church. This time the feeling was totally different. The people in this church was not " over enthusiastic ", and yet, this church is comfortable, care-free and without peer-pressure.  By that time, I was looking for quietness in my heart and so I tried to believe in God. 
From then, I experienced many different things, some were happy, some were sad.  And God gave me the opportunity to go into college, this was totally out of my expectation !
When my relationship with God got closer and closer, I decided to get baptized.  After getting the baptizism, I started experiencing more and more of Him.  My life, my habits are now changing and improving.  I now have many new goals in my life.  Though I am much more busier than before, my life is very fulfilling indeed. 
I guess this is a journey we as youth must go through in order to become a more mature person.  From then on, I understood the importance of God in my life, and having more stable prayer and devotional times.   This is not an easy journey, but it is very meaningful indeed.  I have been receiving more and more spiritual gifts, peace and joy from God… I really, really thank God !
Tabris   A working young man