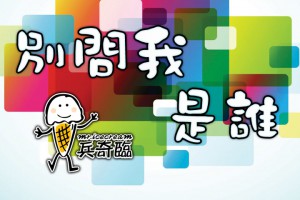 Some of the readers may wonder why my life has been filled with so many hardships and so many question marks. For example, the girl living next door wanted to start her life right again, but was killed in a traffic accident.  Of course, by that time, I was only a kid, I felt totally helpless and found no way to resolve the doubts inside my heart.  As of today, how will I look at this? I think life is not controlled in our hands. We have to treasure our time. Do not do anything that makes yourself or the ones who love you live in regret.  It is not ours to say, " Let me enjoy life and do what I want first!" If we know something is right, we have to grasp the day and do it today!
Now let me share with you about losing my grandparents in this chapter.'
My grandma (my father's mother) loves me very much. She is a very kind lady. One time she discovered that I have stolen my grandpa's money.  She promised me that she would not tell anyone if I would never do this again.  I was so thankful to her and of course I have never done this again.  However, I couldn't understand why she always told me, " You must be good.  Do not let anyone look down upon you. "  I thought, she must have been hurt by someone and thus said this to me.
As time went by, her health deteriorated. When I was 14, one day she was laying in her bed. She held my hand and said, " Remember this, you must be good…. " Why? Again such words! I felt a bit annoyed and didn't take her words seriously.
In just a few days' time, her situation turned very bad and she couldn't speak at all. We could do nothing.  Our only hope was that she could leave without much pain.  However, what I saw was, my grandma, such a kind lady, had suffered so much in those few days. We could only stay by her side all the time in the hospital. These few days were very, very long for me.
At this moment, my " friend" suddenly ran into my mind again… my grandma, why she had to suffer all these? Would I have to suffer the same when I died? I started to use pain to suppress my fear again.  So, I used my right hand to hurt my left hand.  This was the only way I could stop these thinking!
It was in the afternoon while we were still staying in the hospital with grandma. My mothers' family members called and told us that my grandma (my mother's mother) was in the hospital too!
So I went with my mum to another hospital and visited grandma. She was quite all right, without any serious situations.  So we went back to the other side.  In the evening, we went home to take a rest.  However, when we just got home, we got a message from the hospital that grandma (my father's mother) was in very bad conditions that we needed to rush back.  As we were on the way, my grandma didn't wait for us, and she left quietly without a word.  I thought, maybe grandma didn't want us to be so sad.  So, she chose to leave when we were not around.
We were all so tired that night. But as when we were sleeping in the middle of the night, a call from the other hospital woke us up. My mother's mother, was in very bad condition.  I thought, how could this be? She was okay when we visited her this morning. So I rushed to the hospital with my mother.  When we were on the way to the ward, I could hear the crying…. I couldn't believe this!  I lost both grandmas in the same day!  My mother was very sad. I had to suppress my feelings and told myself to be strong.  I comforted my mother and accompanied her home.  But inside my heart, I could not accept this, why? Was this just a co-incident? All these questions have been in my heart all the time affecting me through out the years as I grew up.
A few years later, one day, my grandpa asked me to go out to buy some food for him. I just rejected him without any reason. I didn't realize that this was almost our last conversation.  A few days later, his health suddenly turned very bad and was sent to the intensive care unit. I went to visit him. He could still talk, and he said to me, " Remember, you must be obedient, you must be good! " I thought, why, again such words! I am already a very good student. Why do they keep saying this to me? A few days later, he passed away in great pain, with bleeding from his ears, eyes, mouth and nose.
I was in deep regret.  He only asked me to do a very simple thing for him. I didn't take the opportunity to do it and I never had the chance to speak to him again. After that, I learnt that if I was able to do something, I should do it as quickly as I could.  I would not allow myself to regret again. Today and tomorrow could be two totally different worlds. If you don't do this today, may be you will never be able to do it tomorrow.
My heart was filled with anger and sorrow. Why had my grandparents and my mother kept saying, " You must be good"?  This is because my family is a very large one, consisting of many smaller families.  Some of us were richer and some were poorer.  They always compare themselves with each other.  No matter what happened in one family, gossip would be spread to other families.  No matter what we did, be it a wedding, or a funeral, we must do it perfectly so no one can say a word. They will only say bad things about you.  So "don't let other people look down upon you" has been deeply cultivated in my mind.  If they became richer, they will look down upon you. If my family gets richer, they will be jealous about us.  Even if we tried to help some of the poorer ones, they would not be thankful to us at all!
All these painful experiences caused " my friend " to visit me more and more frequently.  I felt life was so meaningless. No matter how hard I tried to look for the meaning of life, no matter how hard I tried to be good, we could never escape from the emptiness of life. Both my body and my soul were in great pain. 
I tried to call counseling hotlines and met with counselors. I totally understood what they said about the meaning of life. But this could never stop "my friend from attacking me.  I have tried to do volunteer work to help other people, and I have learnt a lot from this too. I would try everything other people said that could bring meaning to life.  But it was just the same.
I studied in Christian school since I was very young. I knew about Jesus and had joined some fellowship meetings too. However, one day, my family told me that I was offered to Kwan Yum (a Chinese god) and therefore should not go to church again. I was only a kid and I had no power to choose what I wanted. So I stopped going to church.  But in my mind, I have a belief that at the moment before I died, I would believe in Jesus.  Because in my heart, I knew that He is the real God. However, since I didn't go to church and had no chance to study the Bible, I also worshipped other gods. I didn't know that this was wrong.
I was in great pain. I have tired to seek help. I have tried to find a solution for it. But nothing could help me. Gradually, I would use any method that could help me stop this thinking.  I would pray. I would hurt myself, hit myself, or slam my fist against the wall…. All I wanted was using pain to prove that I still exist, and suppressed all these negative thoughts.
Next chapter, I will share with you before I was born again, how I fight with " my friend " in the darkness.
Mr. Ice Cream