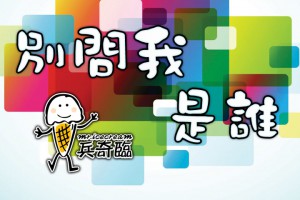 Everybody has friends. Your friends will surely visit you from time to time. I have a friend too.  He also visited me from time to time.  Who is he ?
I was born in a very healthy family. I lived with my parents, grandparents, auntie and brother. I had a lot of questions in my mind all the time. If I could not get the answer, I would not stop asking. When I was about 3 to 4 years old, I would question, "Which one comes first, the chicken or the egg? " "How was I born to this world?" "I would ask my mother, "Who is your mother? " My mum answered, "Your grandma! " Then I asked, "Who gave birth to grandma? " My mum answered, "Your grand-grandma! "Then who gave birth to grand-grandma?"  "Our ancestors!" "Who are our ancestors? Who are the ancestors of our ancestors……….? "
My mum surrendered and said, "You will know when you grow up."
Once when I was playing with my brother, I asked him, "Why will people die? Where will they go after death?" My brother was only a little bit older than me, how could he answer my question?  He said, "You will know when you grow up."  I asked mum the same question later. Mum said, "Be a good person. A good person will go to heaven; a bad person will go to hell. You have to be a successful and a good person, doesn't let other people look down upon you." Now I understand that she must have been upset by some other people and thus said this to me.  But she would not know that what she said had a deep influence on me.
I had a lot of assumptions toward life and death, heaven and hell since I was a small kid. I searched for the answers and I couldn't get rid of these questions in my mind. Gradually, fear, anxiety, helplessness, and empty feelings started to grow within in my heart. I was in great pain and this pain just grew up with me.
I studied in Christian schools. I had a teacher, Ms Lee, who gave me a nickname as "balsam pear "(meaning bitterness).  I did not agree to this. I behaved well and my performance in school was very good.  In fact, I was a very playful kid.
There was morning assembly at my school everyday. They always talked about you must believe in Jesus, so you will have eternal life.  If you do not believe in Jesus, you will go to hell and be burnt forever! I was only in primary three, but eternal life, eternal death, infinity… etc. concepts were in my mind all the time, making me very painful.
My friend came to visit me, much earlier than I expected !  I have discussed about my friend with my peers, my teacher and my father.  My friend is ……..
What's coming next? My friend always had different thinking from others !  Will he leave me someday ? Encounter with death for the first time….. What would come after seeing all these deaths?  What was the impact on me? Keep on reading the next chapter!
Mr. Ice cream