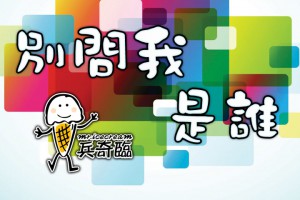 Days without Soul 
After the emotional breakdown on the flight, I started to live my life without soul.  Day after day, this was really horrible. I did not want to consult psychiatrist anymore. I knew very clearly that the medication could only suppress those negative thoughts but could not really help me.
I told myself, I needed to do what I should do, because may be I would have no more chance to do them anymore.  This included going to a trip with my family and to get marry. I hoped we could have an unforgettable wedding so I could leave some good memories to my loved one if I would die someday.
Coming back to Church 
I went back to church again. But it was not as easy as before.
During praise and worship time, I could not have the peace and joy which I experienced before. Instead, I felt very uncomfortable. I could feel some pressure in my heart, and even my stomach didn't feel well. 
In this period, I could feel the Lord's spirit was with me, but not as often as before.  Sometimes, no matter how hard I cried, it seemed that I could not find him anywhere. 
One time, I was in a meeting with our pastor and some other brothers and sisters.  The pastor asked me to read out the Bible scriptures and replace the " I " in the scriptures with my own name. I felt a bit difficult and uneasy when doing this. During the worship time, it seemed that there was a big wall pressing on my heart, blocking the peace from the Lord. 
Sunday service was different too.
Sometimes I felt very uneasy when listening to the sermon. It seemed that the Word of the Lord couldn't get in my ears and my heart.
One time, the sermon was about the ending of the " evil one ". I was listening and was feeling very uncomfortable all the way. It seemed that there was a fire burning in my heart. It was almost unbearable that I had to leave the auditorium for a while. 
After the service, the pastor said to me, " I know that you are very uncomfortable. I was watching you all the time during the sermon. But I still need to deliver this message. This message is not for you, but for the evil one inside you. I have to let it know its ending. "
Sudden Attack
In one of the cell group meetings, this uneasy feeling was very strong. I told the brothers and sisters that I was very uncomfortable and they prayed for me.
Suddenly, my arms and legs could not move at all, then the whole body could not move also. I could only tell them " my whole body was in pain. " They continued to pray for me. And then a brother gave me a glass of water mixed with salt and told me to drink it.  All the other people were praying for me.  After sometime, I was relieved.
Don't Fight the Battle Alone
A brother proposed to pray regularly with me. He thought there must be something wrong.  This brother also taught me, the Bible tells us not to stop coming to meetings.  Since I didn't go to church for a long time already, opportunity was opened for the devil to attack me again.
He also explained to me about a story in the Bible. Jesus healed a man and the evil spirit left him. But he didn't follow Jesus all the time. Then the devil came back and brought more other evil spirits to live inside that man. The situation of that man was therefore worse than before.  So, my situation could be worse than before! 
However, one thing comforted my heart all the time was, all the brothers and sisters prayed with me every time after the meetings, asking the spirit of the Lord to stay with me.
One time, when we were praying, the brother asked me to think back the time when I was in Japan, playing those horrible games.  A dirty spirit appeared in my mind. I was very afraid. It was very dirty and evil. It was an object with lots of dirty mud flowing down. 
My brother said to me, " I can feel that you can see something very dirty. You don't have to say anything now. You don't need to be afraid. " Then, this brother ordered this evil spirit to leave my body in Jesus' name. It disappeared.
I could not deny that Jesus is real!
One time when we were praying, some words appeared in my heart. I was astonished that these words came out from the mouth of another brother.  Could it be possible that this brother could read my mind? Of course not. It was the Lord speaking to us at the same time!
Every time when I prayed with that brother, I could receive words from the Lord.
One time, when we were praying, I could see that I was trapped in a cage.  A tiger was watching me from outside, seemed that it would attack me or kill me anytime. But the Lord taught me to see from a different point of view. I could feel that the Lord told me to step back and back and then look again. I was very surprised, the one who was trapped behind the iron bars was not me, but the tiger instead!
The brothers and sisters continued to pray for me, hoping to break that wall inside my heart. We spent a lot of a time praying for this many times but still the wall could not be broken. 
My pastor said to me, " It is okay even if the wall cannot be broken now. You have to remember that you are not alone, with the power of Jesus and the power of the church, it will be broken someday! "
Another time, the brother took me to a Christian organization specializes in praying for healing.  The staff there prayed for me and found that I had a " spirit of abandonment" inside of me, meaning that I was very afraid of being left alone by my loved ones. I could not agree with them.  I did not think that this is my character and my family loves me all the time. I kept on asking for the reason. The staff explained that it could be " inherited ". I was very lost about this. When I got home, I kept asking my parents about this.
That day, I felt that my life was like a movie. I was already more than twenty years old, and I didn't know that my father was actually adopted ! That means, my grandparents, who loved me so much, were not my real grandparents ! I deeply appreciated my grandparents for loving me so much. God's power is really amazing!
Don't Ask Again, but Look unto God
The brother had prayed with me for more than 10 times. Every time when he prayed with me, I could feel the peace.
However, when I was by myself, the anxiety came back again. I really could not distinguish whether it was because of the evil spirit or because of the " friend " who was with me since I was very young. 
I actually gave up asking about this.  There was no use keep on asking anyway.  I always asked God, why did it have to happen to me. Is it said in the Bible that " No temptation has seized you except what is common to man. And God is faithful; he will not let you be tempted beyond what you can bear "? I said to God very often that this is almost beyond my ability. But I could not get any answer from Him by that time.
The brother encouraged me from time to time, telling me no matter how difficult the situation was, I had to hang on, and God had His purpose for me. I totally understood what the brother said. However, my situation was really bad. Can you imagine how does it feel if you will be attacked any time, anywhere, and no matter what you are doing ? I really didn't know how long I could endure!
The idea of taking my own life came again. However, I could not do this.  Because I was a Christian already. I knew that Christian should not commit suicide. I could not live any longer, but at the same time, I could not choose to die.
Some other believers from other churches also joined in and prayed for me. A preacher from another church prayed for me.  He said it should not be mental problems.  He told me to have faith in God and remember these scriptures all the time. It was Psalm 121:
"I lift up my eyes to the mountains, where does my help come from? My help comes from the LORD, the Maker of heaven and earth. He will not let your foot slip, he who watches over you will not slumber; indeed, he who watches over Israel will neither slumber nor sleep. The LORD watches over you, the LORD is your shade at your right hand; the sun will not harm you by day, nor the moon by night. The LORD will keep you from all harm, he will watch over your life; the LORD will watch over your coming and going, both now and forevermore. "
From then on, whenever I felt something wrong, I used these scriptures to resist. It was very hard to live on like this.
Next chapter: The day when we all went for a trip came. Could this help me relax? I was admitted to the emergency room again, facing death. How did I feel when I was very close to death? I could be able to see an experienced Christian lady who prayed for me as well.  I kept on trying some other therapies too. I was in a maze….
Next chapter: The Maze
Mr. Ice Cream