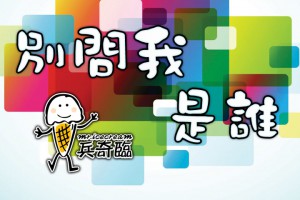 Editor's notes:  Some of the contents in this article may arouse uncomfortable feelings among some readers.  The reason why we published these details is because we wish to let our readers know that, the power of darkness exists, and is real.  However, there is true light in this world and the true light will have final victory!  God is in total control!
*******
When I was in Form 1, many things were new to me, I was therefore too busy to allow my "friend" to visit me.
By that time, many young boys like me have curiosity towards evil spirits.  Once we went to picnic in the countryside.  Everybody just followed what others said and went searching for a " bloody scarf ".  Why did we have to do this?  Why do people have to keep doing something which they knew they shouldn't?  Just for curiosity! Of course, nothing could be found.
I have also tried to play with the " coin spirit " and the " pencil spirit " (This is something similar to fortune telling, that a spirit has entered a coin or a pencil to allow it to answer people's questions by its movements.) Later, some of my friends suggested that we should play a more exciting one – the " plate" spirit. (Several people gather together and put a small plate on a piece of newspaper.  They put their hands on the plate at the same time. Then they will ask some questions to the plate.  It was believed that the plate will move by itself on the newspaper and will stop at the characters, which shows the answer) I am a person who believes in my own critical thinking. I would never believe in such "magic". I thought, there must be one of us using his or her own strength to move the plate.  However, unfortunately, we felt that the plate was moving by itself instead. All of us tried to move it back to the right place but without success.  All of us were very frightened.  During this time, I would take shower once I got home from school, because I would feel more secure to take show at daytime!
Later, I have encountered some very unexplainable thing. One day, I was walking from school to home. I was very frightened. Because the path I used to pass by everyday was very different that day.  It used to be very busy everyday. But that day, it was very quiet and no one was there.  I saw a woman in front of me from a distance. I tried to walk closer to her so that I might feel better.  Then I passed her and was walking in front of her. She had long hair and was about 30 years old.  As I was walking in front of her, I started to feel something strange. She was speaking in some language,which I could not understand, and was spitting at the two sides! 
So I started to walk faster.  But as I walked faster, I could feel that she was walking faster behind me as well.  Finally, I felt very annoyed. So I turned around and scolded at her, " What are you trying to do? Enough! " But I was stunned by what I saw.  It was an old woman with white hair and a pair of glasses.  I ran as fast as I could to escape.  Finally, I saw some people there and was a little bit relieved. So I turned back to see.  But to my big surprise, the path I just passed through was not quiet at all, many people were walking there instead!
As soon as I got home, I looked seriously ill. My family members could imagine that I have met some evil spirits. So they immediately gave me some herbs and tea, which was offered to false gods, because they wanted to help me clam down.
After a while, I have forgotten this.
One day, I felt very uncomfortable again. I could feel that my " friend " was coming to visit me again.  I was in total chaos. But I need to attend PE class and had to do hurdling. When it was my turn, as I was running towards the frame, suddenly my mind went blank. I couldn't see anything. Only white in front of my eyes. Of course, I couldn't jump over the frame, but instead broke my right arm. I was under great pain and was treated for a few months.
By this time, fear has left me. My friend, who was out of my control, stopped visiting me too. Why? Because the pain I was suffering killed the fear!
What is my next challenge? Could I survive these challenges? Losing both grand parents in the same day. Was this a co-incident?
Next Chapter … Don't ask me who I am (4) I lost them…. 
Mr. Ice cream