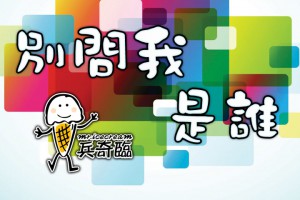 My friend came to visit me again…who is he? Why did it happen at such a young age? Why didn't God give me a second chance?
One day, I asked my father when we were eating in a Chinese restaurant. 
 " Daddy, what is the meaning of life? If everybody ends up dying some day, why do we have to come to this earth? "
My Dad was a bit stunned by my question. " Why do you have this thinking? "
" I don't know. It is just inside my mind all the time. "
 " Ok….you have your family, you have your friends. Different people will have different destiny. Some people may become heroes and be remembered by many other people afterwards. That could be the meaning of life! "
 " Dad, do you believe that there is a God in this world? "
 " Yes, but not only one god, there are many gods too ….but, I think, all religions teach us to be good people. And you will follow what you believe too. For example, if you believe in Buddhism, you will have lives after lives. If you believe in Jesus, you will go to heaven someday! "
After talking with my father, I had this thinking in my little mind. Many people believe in a certain religion because they need to find something to rely on, so as to fill the emptiness in their hearts.  I had shared my trouble with my friends. All they said was, " Forget this! Let's have fun! " I had also shared my doubts with my teacher. She asked me why I would have this thinking, was it because I have encountered some difficulties, or was life very hard for me.  However, I just could not describe my situations to my teacher. And, of course, I could not get any answer too.
Why so young?
When I was about 9 or 10 years old, one day, grandma told me, the kid next door drowned in the swimming pool and died. My reaction was, why? How could this happen at such a young age?
There was a girl living on the same floor near my home. She was very talented. She managed to acquire Grade 7 in piano straight from Grade 4 when she was still very young.  However, she started to play with some naughty kids and gave up schooling. 
When I was about in Form 1, one day I met her on our floor and we had a conversation. That was what she said,
 " Life is so boring just playing all the time. I will go out tonight and play with them for the very last time.  Tomorrow morning after I wake up, I will go out to find a school. I want to go back to school and I want to get to Grade 8 too. " I felt happy for her. I thought, this was good that she regretted and would start a good life again!
However, the next day, we read this in the newspaper.  She was in a hurry and didn't bring her own hamlet, but used her friend's hamlet.  A car knocked her down and the hamlet was gone. And she was gone forever!
I have very deep reflection on this. Have you ever encountered something still here today, but will be disappear tomorrow?  She has already known that she was wrong and she wanted to do it right again!  Why didn't God give her one more chance?  This has very strong influence on me. 
Shortly after this,  I saw her mother. She looked so sad and so old. Her hair turned white almost overnight. Her sadness was so deep.
I learnt that one could never bring anything away with him when he leaves this world. Some people leave something good for other people when they pass away. But some people only leave sorrow and hurts behind to others when they died. What she had left to her mother was sorrow and sufferings. Her mother could never forget what had happened.
By that time, I learnt many poems in our Chinese studies. There were so many talented poets.  But many of them also ended up in misery. This had reinforced my thinking that, human being is so small and life is so meaningless.
What is coming next? I have encountered something, which were totally mysterious. This had brought great fear to me…. my friend came to visit me again.  I had no way out but to hurt myself because I found painfulness could kill fear! 
Next chapter, " Don't ask me who I am, pain kills fear"
Mr. Ice cream