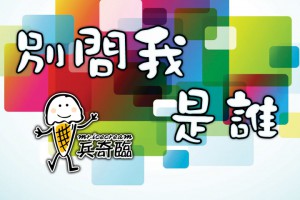 Ha ha ! Thank you for reading until the end of this story! What do you think? Taking an average of a person's life, I have just gone through half of my life, and I still have another half to go.
In fact, my initial plan was to wait until all my problems are solved before I give this testimony. However, my Pastor always encourages me to do so and she said there is no need to wait.   After knowing my story,I think you will share my worry and understand why I found it so difficult to talk about it.  Not only that the story is very long, it will also be very difficult for me to say this in front of so many people.
An Ending without an Ending
Now that the church website is up and I thought, "If I post my testimony on the church website, I can have plenty of the time to organize my story and it is not a must to disclose who I am.  There will not be as much pressure as if I have to stand in front of so many people to tell my story. " Therefore, I think, this is the time and this is God's arrangement that I can give the testimony now.
Let's talk about the problem that is troubling me all the time. In fact, there is no single one therapy that can deal with my problems!  May be I should say, as for me today, who is now living happily in the Lord, it is not as important as before that my problems must be solved!
Why do I have to give this testimony then?  I hope you will understand, no matter how difficult your life may be, that you may feel that you have been trapped in a situation where no solution will be there for you, we have to remember, "We are not alone. " Jesus is there for us.
A Friend who Doesn't Look Like a Friend
So, who is my "friend"?  In fact, it is the negative thoughts that are hidden deep inside my heart for a long time and something that I considered as "must be ", or " ought to be ". 
Everybody will have such thoughts. These thoughts had been buried under our hearts.  They are affecting, with or without our knowledge, the every aspect of our lives. Such as our views towards ourselves, to other people or even to God. 
For some people, these negative thoughts may be "I am no good! ", "I can't accomplish anything!" "Everything I do is just a mess! ", or even "I shouldn't be born in this world at all!"  These thoughts will come to visit us from time to time, especially when we are depressed.
How comes these thoughts? Well, they are formed by "accumulation".  No matter how good your life may be, there must be times of difficulties, uncertainties, or even sometimes unfortunate situations. 
When the negative emotions activated by these adversities were not dealt with properly, these emotions, which supposed to be temporary, started to accumulate inside our hearts.
Until one day, we cannot bear anymore, our bodies started to give us some signals.  These signals may not be very strong and only temporary from the beginning, that is why it is very easy for us to neglect them. However, finally an "explosion" comes, and we have no idea why it is, and therefore, has become much more difficult to deal with.
Well, these are troubles, aren't they?  But why do I keep calling it "my friend"?  Yes, we do have friends who will come to visit us from time to time. Sometimes they may come very frequently, and sometimes they may not come to us for a long time.  This "friend of mine ", just like my other friends, helped me to know myself better and to face my problems.  And this " friend of mine " also brought me to Jesus. 
As said in the previous chapters, I had decided to believe in Jesus when I was in primary school.  I had said to myself , " I will believe in Jesus someday ! ".   And this friend of mine had brought me back to Jesus. I was so stubborn that I left Him even after I was delivered from the evil spirits by Him. If it was not my friend, may be I am still wandering!
The Question after Questions
Okay! So who is the friend inside my heart?  It is "death ". I am not afraid of death.  However, "death " itself is a topic which I can never be able to comprehend.  After one question has been answered, another question will come.  There will be never-ending questions about this topic.  Very often, this made me depressed.
The thoughts inside my mind is this, death seems to make life meaningless. No matter how hard you tried to live a good life, or even if you have made significant contribution to the mankind, the ending is the same for everyone. 
I know that I will go back to the Lord after I died. There will be no more tears and no more sufferings as said in the Bible. However, I cannot explain why my mind just keeps thinking of these questions.  How will life be there? What will I do by then? Will it be praise and worship all the days? Will I have thoughts and my own thinking ? Will everybody be doing the same thing? As there will be so many Christians there, how can we possibly be together with the Lord at the same time, given that there is only one God?
I also understand that the heaven that we are going to, as said in the Bible, is beyond our expectations.
What do you think? Stupid?
In fact, I don't want to think about these. But these questions rush into my mind automatically and I cannot stop them. Many of my friends had said to me, "There is no need to think about what we cannot think of. There is no need to think about something that we can do nothing about. "
Yes, I agree with them, I totally agree with them. I can fully understand this with my reasoning power. However, the problem is, I cannot stop these thoughts rushing into my mind. What can I do?
The Therapy after Therapies
Back to now, many people do not understand how I can survive until this moment. I can only say that this is the plan of the Lord. If it was not God, I should have been dead for many times. I have tried to take my own life. I was possessed by the demons which tried to kill me. I was almost suffocated when I was badly hit by panic attack.  During the most difficult moments, I have said to the Lord, "Oh Lord, please take me home ! " Of course, He didn't answer my prayers. Otherwise, I will not be able to share this with you today.
I sincerely wish that you can understand, no matter how bad your situations might be, there will be a way. If my testimony can help anyone of you, may be just one, this is the plan of God. If you feel that you are the one, I wish that you will treasure this because this is God's thoughtfulness and kind arrangement for you. He wants to save your heart.
As for myself, in writing this testimony, this has helped me a lot. This is an opportunity for me to really face the whole story, and to lay it down. May be this is the special therapy that the Lord has planned for me!
Finally, I sincerely bless you and wish you will treasure everyone in your life and try your best not to leave any regret for yourself. No matter how difficult your situations may be now, although you will still need to face them and deal with them, put them into the hands of Jesus Christ and let Him take care of you!
Prayers
If you are not a Christian yet, since you have spent so much time reading this story up to now, why not spend a few more minutes and try to pray this short prayer?  After you have finished the prayer, just close your eyes and relax. Spend one minute and try to listen if Jesus will speak to you. I hope you will experience God and enter another stage of your life. If you have any question about Christianity, you can contact Pastor Leung of Elim Church.
" Jesus Christ, the author of this story had experienced your help in his life. Please help me in my situations. Please let me experience and know that You are my God. Please let me be able to know and to feel your presence, in Jesus's name I prayed, Amen. "
If you are already a Christian, I sincerely wish you can feel and obey the moving of the Holy Spirit in your heart for every moment of your life. I sincerely invite you to pray the following prayer.  After you have finished the prayer, just close your eyes and relax.  Let God speak to you heart and let Him tell you what He wants you to do for Him.
" Jesus, You are my God and my Saviour. Please lead me and guide me so that I can fulfill what You call me to do in my life. In Jesus' name I pray, Amen. "
Acknowledgements
In alphabetical order : Alison, Cora, Dr. Chan, Pastor Leung, Siu Siam, and the brother who always pray with me, and to all those who had helped me… There are too many of them that I cannot list all. Otherwise, you may be able to find out who I am.
So, to all my dear friends, "Seize the Day ! "
Mr. Ice cream