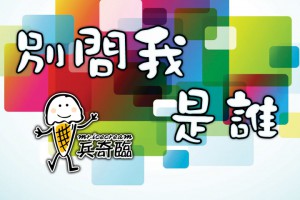 Who spoke first? It's Him!
I have tried hypnotherapy several times. I had some improvement but still felt unwell and breathless sometimes.  The good side was at least I could take MTR and go where I wanted to go.  However, a brother from church told me not to continue with this therapy. I felt difficult to make the decision to quit, since it had helped me to gain some improvement.  If I had to quit, what other therapies should I pursue afterwards? I also didn't know how to explain to the therapist.
To my big surprise, my therapist said to me during the next visit,
" I do not know how I can continue to help you. I have tried many different ways trying to find out the " friend" who was buried deeply in your heart. But I couldn't find it and it is just still hiding. "
So I could continue to say,
" yes, I can understand. May be I need to try other therapies…… "
I believed this is God's arrangement which made it easier for me to quit.
I am very thankful to this therapist. I appreciated her a lot for helping me, not out of money. We are still friends now and we will catch up with each other from time to time via email.
Medication isn't Always Bad
Later, I went to a doctor who was recommended by the brother in my church.  He said that she was very experienced in handling emotional illness.
She was a very sincere and friendly doctor. She asked me,
"How are you? What can I do to help you? " 
" I almost cannot breath all the time. I had body check already and nothing wrong could be found. I came here because my brother said that you might be able to help me.  But please, I will not take any medication… "
"From your insistence not to take medication, it is clear to me that you know quite well about them… "
She said very gently,
" Do you know your situation is very bad now? Not to say what you want to do in the future, I can see that you have lost the ability to even take care of your daily life now. I learnt from your brother that you have lots of problems.  But what I can see now is, your problems have already affected your physical health seriously.  Therefore, certain kind of medication is needed for you, at least, to deal with the trouble in front of us now. "
I was moved. So I agreed to try medication again. In this first meeting, she spent most of the time in understanding my history.  As long as I left her clinic, I took the medicine right away at the lobby of the building.  Of course, I was very familiar with these various kinds of pills.  The dosage she gave was much less than before.
But very surprisingly, I started to feel different within just 10 minutes.  I felt I had regained some power to continue my life, and could take the MTR to where I wanted!  I thought this must be a sign from God that I had found the right doctor!
Guess how I felt at this moment. Should I be happy?  No, not at all.  I thought, " Oh!  Medication again! " My experience told me these medications would not be effective for long.  I might need to take heavier and heavier dosage eventually.  That was why I was so reluctant towards taking medication.
During our second meeting, the doctor said,
" You are really special and I am very happy to know you. The thing I don't understand is, how could you stop all medication at one time, given that your dosage by that time was so heavy ? I really don't understand how you could resist the pain caused by the withdrawal effect! "
I just said to her, " It was with the power of Jesus! "
No More Rejection
She also played some games with me, which led me to express the "friend "which was with me all the time.
" I can understand that your life is very hard. But you have to remember, you are not the only one who has this problem. You are not alone. " This was what she told me.
" Some negative emotions can be signs from our hearts, telling us that there are things that we need to deal with. May be it is telling us to take a rest, or may be to face something we always try to avoid. "
" I will be caught within bad emotions sometimes too.  I will relax myself, adjust the gray colour inside my heart and turn it into some brighter colours, and hold on to a secure feeling to live every moment in my life. "     
In another meeting, she said, "your situation is much better than before. How are you feeling now?  Can you accept that you are ill? "  " I don't really mind that I am sick, only if we can insist not to increase the dosage, then that will be fine with me."
Put it Aside to Discover More
Our conversation would not touch directly on my friend. Instead, we talked a lot about other things. I discovered that if we try to think from another angle, things could be very different.  I learnt not to think or guess too much about the outcomes, but to try things out and see what the outcomes actually are.
I also learnt more about inter personal relationship. As for myself, I have learnt not to put too much of my attention on other people or on my work. Instead, I have learnt to treat myself well.
I am still seeing this doctor now. Thank God that I had really learnt a lot through meeting with her.
Everytime when she saw me, she would say, "Are you ready? "
And I would say, " Not yet! "
What were we talking about then?   As she could see that I am recovering very well, she recommended me to reduce the dosage of the medicine I am taking.  But I am not ready for this yet.
What I could gain from this doctor was all blessings from God.
Next chapter. Who is my friend?  Can I get rid of it? Is this the end of the story? Why do I have to give this testimony? 
Next Chapter: Seize the Day!
Mr. Ice Cream