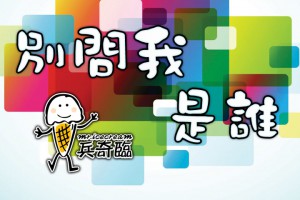 After I have believed in Jesus, I have received lots of blessing from God. I therefore decided to get baptized very soon. The faith I had was so strong that I could stop all medication at one time.  However, since the medication I took was addictive, it was not easy at all to live without them. But God gave me the power to go through this. God's spirit had completely filled my heart and my "friend" could have no chance to visit me anymore.
Stopped Going to Church
After a while, I have changed my job.  Since I became more and more busy with my job, I stopped going to Sunday services.  But I did continue to pray and read the Bible every day.  Later, since my job was too busy, I even stopped going to cell group.  But God's peace and the security given by Him didn't leave me. I knew that He was with me all the time when I faced all those new challenges in my new life.
A Crazy Vacation
I am a person who likes exciting games. I had a crazy idea that I must try bungee jump at least one time in my life. One time, I went to Japan with a friend and we therefore were very eager to try those rides in the amusement parks. 
We saw the advertisement there, which was very attractive to us.  Such as " the fastest roller coaster in the world ", " the highest roller coaster in the world" , " a horrifying psychiatric hospital", " a house of the spirits where visitors crying and running for emergency escape".  I wanted to try all of them!
We tired roller coaster first.  We tried to estimate from the ground level and found that it should be more or less the same as those in Hong Kong. So we tried without any hesitation.  After we had climbed up the slope, we found something strange.  The roller coaster stopped for quite a while and we didn't understand why, until we saw a notice there saying, "You are now 100 meters away from ground level and we are going to rush down at 180 degree at super speed! " 
Too late, it was already too late to escape!
Then we played another roller coaster, which was at light speed.  As the ride started to move, I could feel the speed was almost intolerable.
I would have collapsed if this went on for more than a few seconds!
After these two games, in fact, I thought may be I could not continue anymore. But, we thought that it was not easy to come here, so we played one more game. Then came the fourth game, which was that "horrifying house of the spirits".  We were just at the entrance of the house. We could hear lots and lots of screaming and many visitors tried to escape from the emergency exit.  It was very clear to us that this game was really exceptionally horrifying. So, we finally made up our minds for not trying anymore. 
After having these experiences, I had already given up the "bungee jump" idea!
This crazy journey passed very quickly. We were on the plane flying back to Hong Kong. I was asleep on the plane. 
Suddenly, I woke up in great panic!
"Why? Why? Why am I here? What am I doing? Why am I on the plane? Where am I going? Will the plane crash? "
I was in total lost.  I used my will power to suppress these thoughts. However, another thinking then came into my mind. "What am I going to do tomorrow? I will just be doing the same thing as today.  How about the day after tomorrow then? It will be the same again, I will be doing the same thing everyday over and over again.  What is the meaning of this? What will life be in heaven? It would just be the same everyday, repeating doing the same thing every day even if we are in heaven, and we have to live like this until eternity! "
These thoughts were all compulsive, totally not out of my own will. It just happened in a few seconds and I could not control it at all.  This was caused by the "friend "I always mention about.  
I was totally broken down.  So I started to pray. But I could not get any help from God! The peace from God had left me totally!  I was in total despair and returned to Hong Kong with just an empty body!
My life and my mind would always look to the negative side. What had gone wrong? Have I done anything wrong?
Since then, my mind was filled with all kinds of strange thoughts and I was living in alert at all the time. 
For example, when I was travelling on the bus on a bridge over the sea, I would plan in my mind how to escape if the bus rushed down into the sea.  The windows on the buses many years ago could be opened. But nowadays the buses are all air-conditioned with fixed windows. Then I searched in my mind how to escape if the bus rushed down into the sea. I could find hammers on the buses and therefore I planned to break the windows to escape!  If I was travelling on the ferry, I would plan all the steps to save my life if the ferry sunk.  If there was a big truck on the next lane of the road, I would plan how to escape from my car if the trunk fell down on us!  
What could I do? I could do nothing to control these negative thoughts. I could only think from the positive side and said to myself, " May be this would keep me safe if I have this sense of alertness all the time. "
Heads up for next chapter: After I came back to Hong Kong, I immediately called a brother at church to help me and pray for me.  He explained to me that playing in such crazy games was the same as opening our hearts for Satan to come in again. 
So I went back to cell group meeting again. But something strange happened. What was this?  The brother prayed with me very often, hoping to find out why this situation would come back. 
Pastors and brothers prayed earnestly together for me, helping me to break the fear and the evil spirit inside my heart.
What was the outcome?  There were even believers and preachers from other churches coming to help me too. 
But disappointment came one after another.  How long could I hang on?  Next chapter, the Spiritual Warfare.
Mr. Ice Cream
Notes from editor:  May be you will ask, " why didn't God help him when he was crying on the plane ? "  We have seek advice from our Pastor and the following is the advice from our Pastor.
Let us try to think from this angle.  The author was saved by Jesus but had left his new family, i.e. the Church.  Although he prayed and read the Bible by himself everyday, God established His Church with the aim to let us grow in the love and support of our brothers and sisters.  God's will was not for us to grow alone by ourselves.  If God answered the author's prayer at that time, would the author misunderstand that he can survive with his own faith to God?  Therefore, God was not punishing him or testing him, but leading him to go back to His big family.   The Church is God's family, any believer who is distant from this big family can be easily broken by the devil!